HEMO ONE
Compact & Versatile Fully Automated Solution
Reliable - User-friendly - Fast
A fully automated, highly integrated compact analyser

Specially designed for small to mid-sized laboratories, doctor offices, specific hospital settings, (rural) labs

Easy to operate menu for fast startup and minimum down time

Disposable reaction cells

Low water consumption

Minimum maintenance required

Very cost effective and precise

Smart card


Operative system: Windows©

Integrated computer and printer

2 years warranty


Fully developed and made in Italy
Hemo One instrument code

Hemo - H3310000001

Throughput

Up to 120 tests/hr mono-reagent

Up to 60 tests/hr bi-reagent

Pretreatment

On board, automatic pretreatment of whole blood with HbA1c lysing reagent

Number of arms

1 liquid dispenser arm with capacitive liquid level detector and obstacle sensor

Number of reagents positions

24

Number of samples / calibrators / controls

24

Vials sizes

12-13 mm Ø with 75/85 mm height, and 3 ml sample cups

Diluter

1 high-precision micro-metering pump for dosing reagents and samples

Reagent volume

1 ÷ 400 μl

Sample volume

1 ÷ 300 μl

Dosing resolution

1 microliter

Typical reading volume

200 / 250 μl

Calibration

On-line Calibration

Calibration curves

Linear regression, piece-wise, cubic spline, Logit Log, polynomial (selected automatically by assay application)

Calibration

Calibration, QC and patient results archive with full traceability

Automatic dilution

Automatic / on request

Incubation & reading cuvettes

72 disposable on-board

Reaction temperature

+37°C ± 0.1°C

Wavelengths

8 from 340 to 700 nm

Light source

Long life halogen lamp (2000 hours life)

Photometric linearity

0 ÷ 3.0 OD

Water consumption

Low water consumption due to use of disposable cuvettes

Barcode

Yes (fully integrated for sample and reagents)

Interface to LIS host

Bi-directional connection,  Ethernet

STAT function

Selectable on all sample positions

Operator console

Internal, Embedded single board computer and 10.1-inches LCD with touchscreen

Operational system

MS Windows® 10

GUI

Easy to use and wizard-style user interface

Printer

USB connection

Working environment

Temperature 18 ÷ 32°C
Relative humidity 30 ÷ 80 % (without condensation)

Real-time electronics

Modular, SMD

Power management

Automatic stand-by and wake-up mode

Power supply

100 ÷ 240 Vac, 50-60 Hz

Dimensions

45(W) x 46(D) x 50(H) cm

Weight

25 kg
Hemo One software provides you with instant flexibility, fast programming sample routine in combination with different test profiles next to monitoring of daily test routines as well for fast lookup about patient history test data, it are all standard features in this straightforward and undemanding operator software.
---
Main software characteristics:
Graphic and friendly interface assists the operator and simplifies the daily routine work
The Hemo One software is modular and expandable for future parameters
Simple to operate, minimum training required
Remote assistance possible on demand
Programmable instrument stand-by and wake-up functionality
Display of quality control levels with Levy-Jennings graphics
Fully bidirectional L.I.S. support with or without Host/Query
Smart visualisation from all types of calibrations
Self-diagnosis and alarm procedures are an integral part of the Hemo One software
Custom made profiles for easy operation
Powerful and expandable archive for patients test result, including standards and QC-results
Active monitoring of reagents and main instrument liquid levels
HEMO ONE


SIMPLE TO OPERATE - LOW MAINTENANCE
Hemo One, the compact, reliable & cost-effective solution
THE hemo one EASE-OF-USE SOFTWARE GIVES YOU A HASSLE-FREE WORK FLOW ROUTINE IN SEVERAL DEMANDING SETTINGS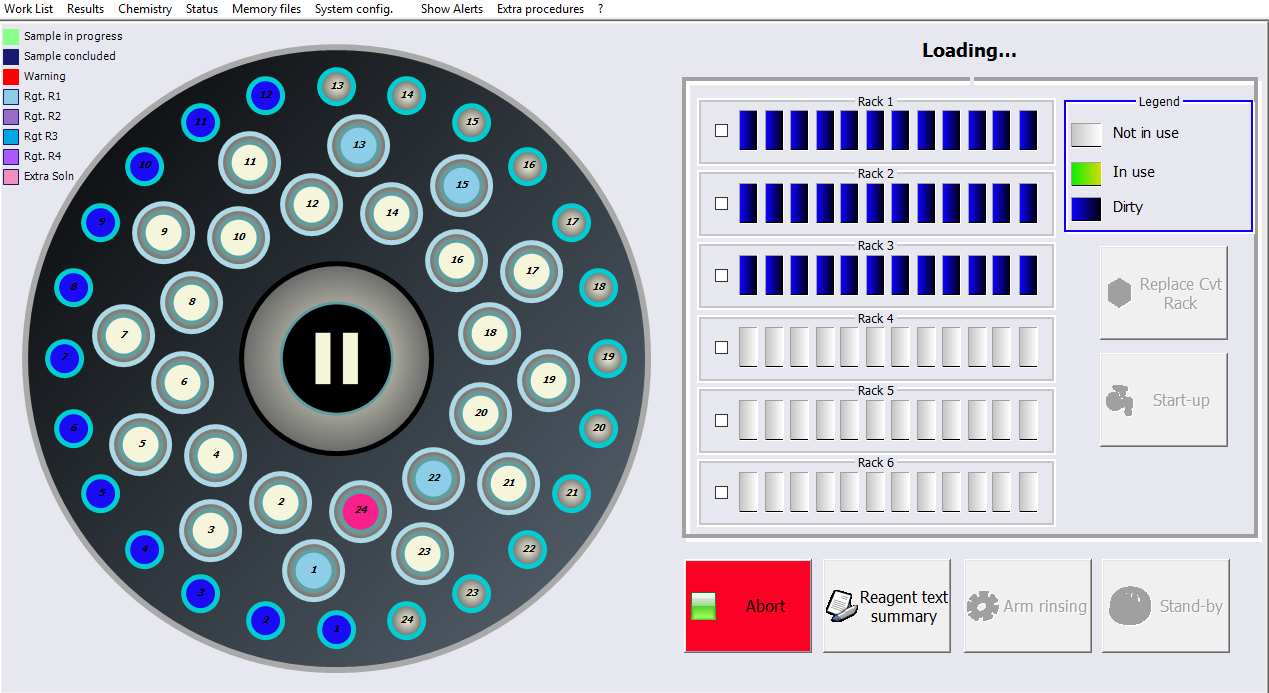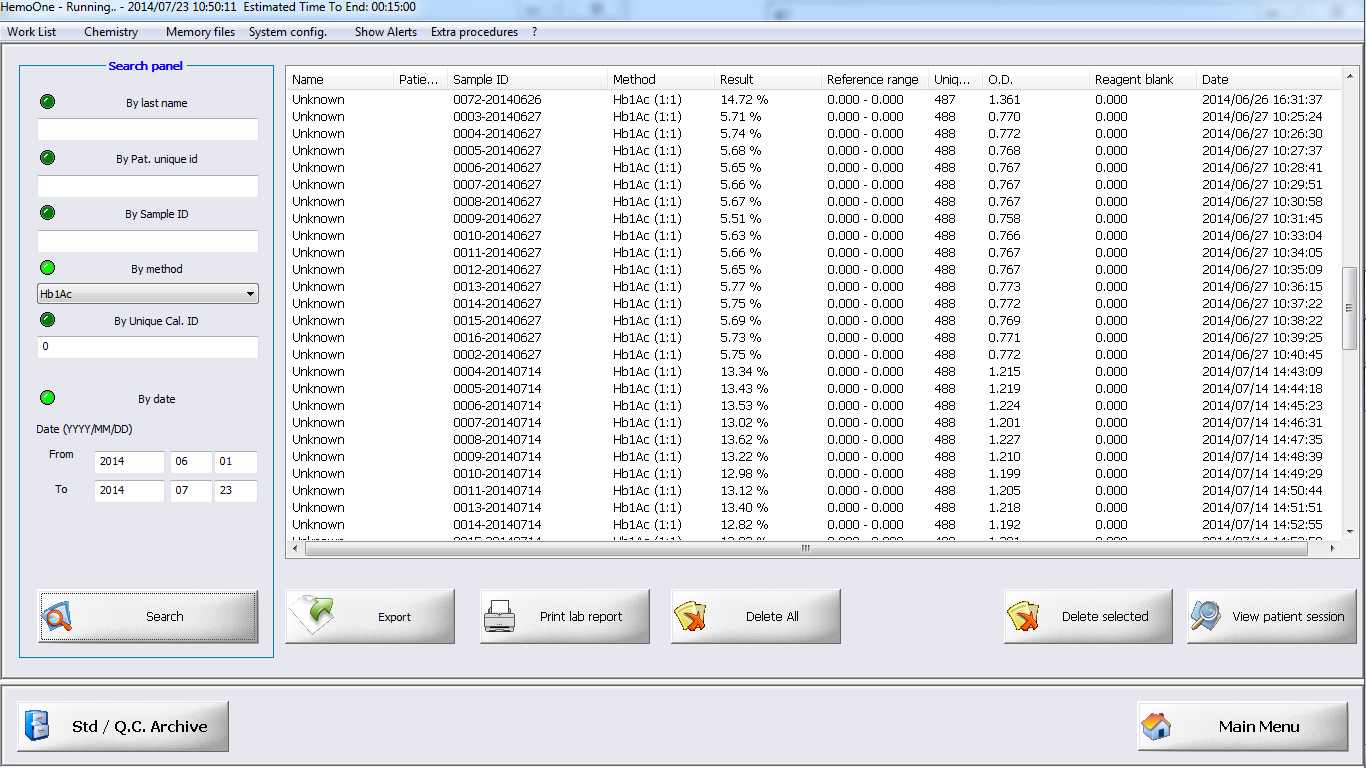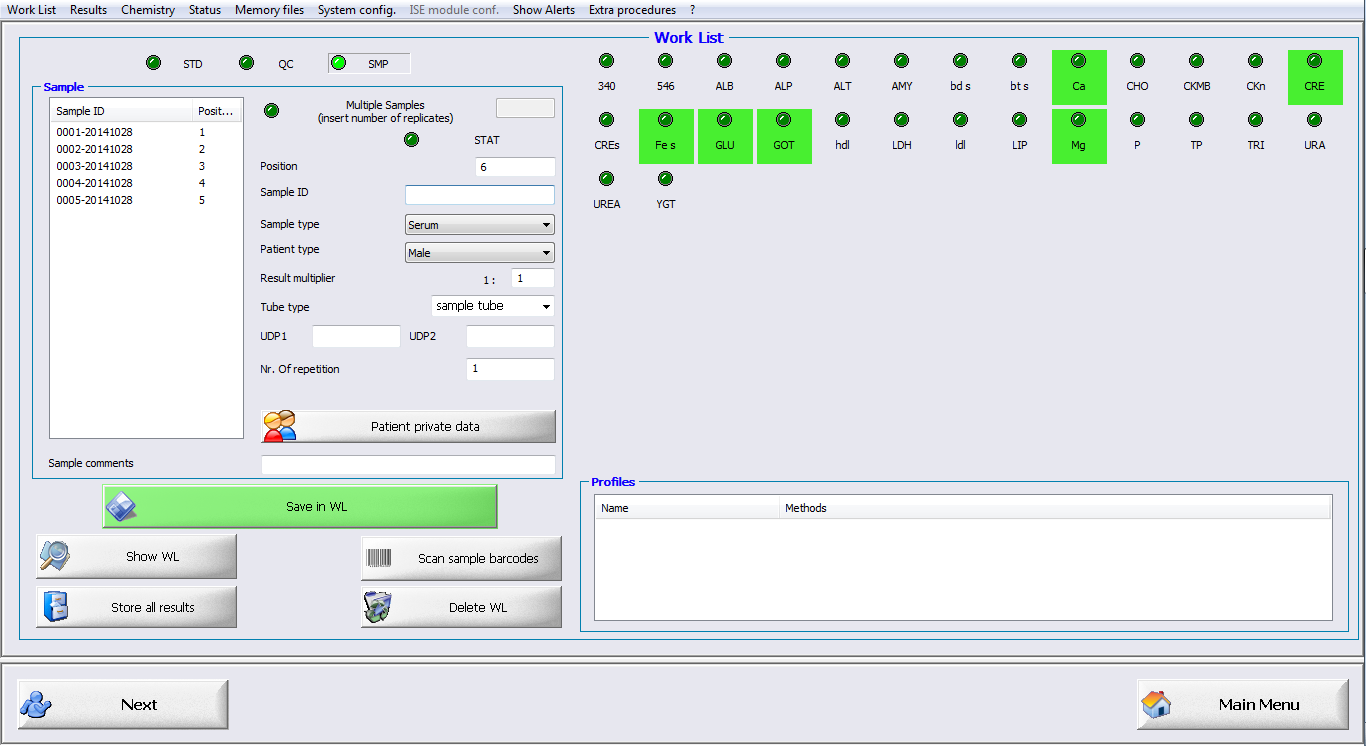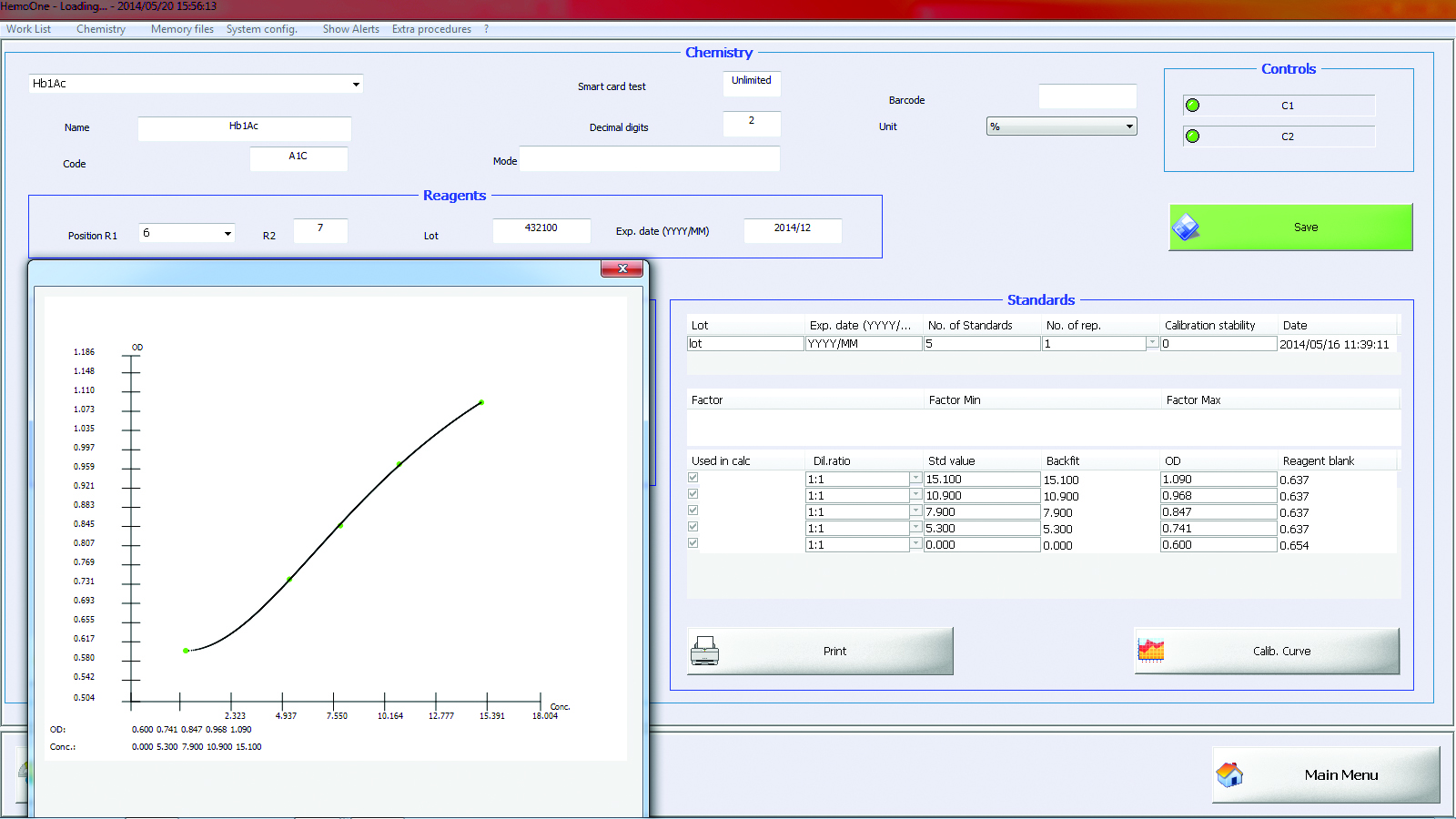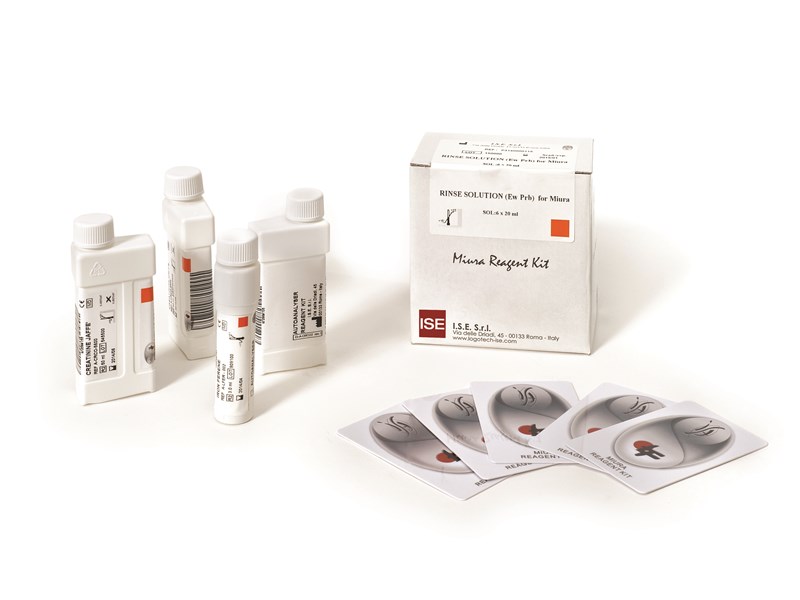 Dedicated Reagents
The Hemo One simplifies your routine work with a complete CE-IVD marked reagent panel and ensuring you a fast forward daily routine in your laboratory:
NEW - Stool dedicated Reagent Kits / Calibrators / Controls

Ready to use 56 assays:

28 enzymatic and substrate parameters

28 plasma proteins

Stable formulations based on IFCC & DGKC recommendations for serum, plasma, urine samples

Hemo One well prepared for integrated  ISE analysis of electrolytes

All Hemo One applications are validated on Hemo One analyser – a perfect fit!